GadKo Category 7 patch cables are made of 100% pure copper wire and 50 micron gold plated RJ45 plugs. Why 50 micron? We do not use CCA (aluminum wire). What is CCA?
* Designed For: Network Adapters, Hubs, Switches, Routers, DSL/Cable Modems, Patch Panels and other Computer Networking applications.
* Certification: TIA/EIA
* T-568B standard wiring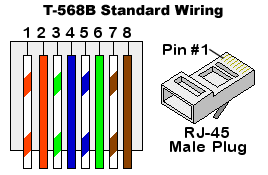 * SSTP (double shield) Twist Pair
* 600MHz rated
* CM Type PVC Jacket
* 26AWG 4pair Stranded Copper Wire
* 50 Micron Gold Plated shielded RJ45 Plug
* RoHS compliant
This category contains no products.